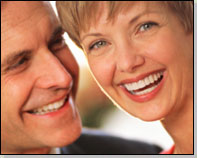 Both fear and anxiety send signals through the body that prepare all systems for possible danger. Hormones, such as adrenaline and catecholamine, are released in what is known as the "fight or flight" response. The sudden increase in hormone levels speeds up the heart and increases the amount of blood being pumped. At the same time, the muscles tighten, increasing the individual's ability to fight or flee from danger. The intensity of these physiological responses varies according to the seriousness of the event or thought that sparked the emotion, the strength of the individual's fear or anxiety, and his or her previous experience and genetic makeup.
As long as there's a good reason for fear or anxiety, and it doesn't interfere with the ability to work, play, and socialize, it is not considered a problem. But when anxiety takes on a life of its own and begins to disrupt everyday activities, the situation is no longer normal. A genuine emotional disorder is now at work... and it's time to see a doctor.
Effective treatments for anxiety disorders are available, and research is yielding new, improved therapies that can help most people with anxiety disorders lead productive, fulfilling lives. If you think you have an anxiety disorder, you should seek information and treatment.
Effective treatments for each of the anxiety disorders have been developed through research. In general, two types of treatment are available for an anxiety disorder--medication and specific types of psychotherapy (sometimes called "talk therapy"). Both approaches can be effective for most disorders. The choice of one or the other, or both, depends on the patient's and the doctor's preference, and also on the particular anxiety disorder. For example, only psychotherapy has been found effective for specific phobias. When choosing a therapist, you should find out whether medications will be available if needed.
Before treatment can begin, the doctor must conduct a careful diagnostic evaluation to determine whether your symptoms are due to an anxiety disorder, which anxiety disorder(s) you may have, and what coexisting conditions may be present. Anxiety disorders are not all treated the same, and it is important to determine the specific problem before embarking on a course of treatment. Sometimes alcoholism or some other coexisting condition will have such an impact that it is necessary to treat it at the same time or before treating the anxiety disorder.
Psychopharmacology, the treatment of psychiatric disorders and emotional distress with medication, has developed over the last fifty years, as our understanding of the workings of the brain has increased in sophistication. When medication is prescribed for mental and emotional illness, the most frequent goal is to restore the chemical balance within the brain, thereby restoring equilibrium to the entire system. Certain drugs function to address certain symptoms, such as when sedatives are prescribed for insomnia. Medications can work to slow disease processes, such as when anti-oxidants are used to treat Alzheimer's. Still other drugs control cravings and curb other problematic behaviors, such as taken to control alcoholism.
Although there are numerous chemicals that perform vital functions within the brain, three basic chemicals, or neurotransmitters, seem most critical in regulating this process and maintaining balance: serotonin, which is related to anxiety, depression, and aggression; dopamine, which affects reality perception and pleasurable experiences; and norepinephrine, which affects attention, concentration, and mood.
Among the professionals who can help are psychiatrists, psychologists, social workers, and counselors. However, it's best to look for a professional who has specialized training in cognitive-behavioral therapy and/or behavioral therapy, as appropriate, and who is open to the use of medications, should they be needed.
Psychologists, social workers, and counselors sometimes work closely with a psychiatrist or other physician, who will prescribe medications when they are required. For some people, group therapy is a helpful part of treatment.
You may be concerned about paying for treatment for an anxiety disorder. If you belong to a Health Maintenance Organization or have some other kind of health insurance, the costs of your treatment may be fully or partially covered. There are also public mental health centers that charge people according to how much they are able to pay. If you are on public assistance, you may be able to get care through your state Medicaid plan.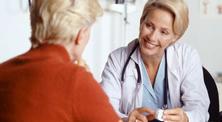 Definitions
Anxiety

A state of uneasiness and apprehension, as about future uncertainties.


Worry or tension in response to real or imagined stress, danger, or dreaded situations. Physical reactions such as fast pulse, sweating, trembling, fatigue, and weakness may accompany anxiety.


Anxiety disorder

A psychiatric disorder involving the presence of anxiety that is so intense or so frequently present that it causes difficulty or distress for the individual.


Anxiety disorders

Any of various disorders in which anxiety is either the primary disturbance or is the result of confronting a feared situation or object; they include obsessive-compulsive disorder and posttraumatic stress disorder.


Fear

Fear is an unpleasant feeling of perceived risk or danger, whether it be real or imagined.


Depression

In psychiatry, a symptom of mood disorder characterized by intense feelings of loss, sadness, hopelessness, failure, and rejection.


Mental health

A state of emotional and psychological well-being in which an individual is able to use his or her cognitive and emotional capabilities, function in society, and meet the ordinary demands of everyday life.


The psychological state of someone who is functioning at a satisfactory level of emotional and behavioral adjustment.


Stress

A state of extreme difficulty, pressure, or strain.


A physical and psychological response that results from being exposed to a demand or pressure.